Elbow Impingement Specialist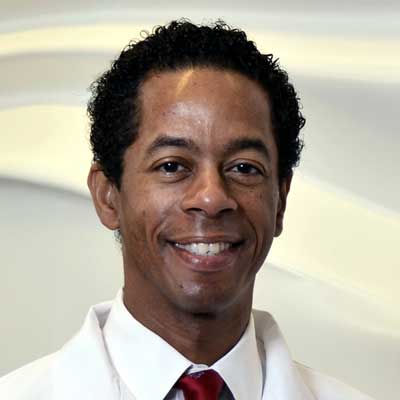 Are you experiencing sudden and sharp pain in the elbow with a decrease in range of motion? If so, you may have loose bodies in the elbow that are causing elbow impingement. Weightlifting or heavy physical labor can cause loose bodies in the elbow that can also lead to locking or catching of the elbow. Elbow loose bodies specialist, Doctor Riley J. Williams provides diagnosis as well as surgical and nonsurgical treatment options for patients in Manhattan and New York City, NY who are experiencing loose bodies in the elbow and elbow impingement. Contact Dr. Williams' team today!
What are loose bodies in the elbow?
The elbow is a hinge and pivot joint that is formed by the intersection of three bones: the humerus (upper arm bone), the ulna (forearm bone on the pinky side), and the radius (forearm bone on the thumb side). The surrounding muscles, tendons, and ligaments of the elbow allow the arm to bend at the elbow, much like a door hinge, as well as twist and rotate the forearm. A slippery white connective tissue, known as articular cartilage, covers the ends of these bones and enables them to painlessly glide over one another during joint movement. Physical activities where substantial stress is placed on the elbow joint, such as weightlifting or heavy manual labor, can cause early degeneration of the articular cartilage. Frequently, small fragments of articular cartilage or bone can become detached and left to "float" in the intra-articular (joint) space. Elbow fractures or osteoarthritis can also generate loose bodies in the elbow. Dr. Riley J. Williams, orthopedic elbow specialist serving patients in Manhattan, New York City, and the surrounding New York boroughs, has the knowledge and understanding, as well as substantial experience, in treating patients who have experienced loose bodies in the elbow.
What are the symptoms of loose bodies in the elbow?
These bone or tissue fragments can become lodged within the joint space and cause various symptoms.  Some common complaints of  patients with loose bodies in the elbow include:
Elbow pain that can be sharp or sudden
Decreased range of motion of the affected elbow
Elbow stiffness
Mechanical "catching" or "locking" sensation with joint movement
How are loose bodies in the elbow diagnosed?
Dr. Williams will obtain a comprehensive medical history, to include any elbow injuries or a history of elbow conditions, followed by a thorough physical examination involving specific elbow movements and tests. Diagnostic imaging studies, such as x-rays and magnetic resonance imaging (MRI), are helpful tools in confirming a diagnosis of loose bodies. These imaging techniques can also identify any additional damage to the other structures of the elbow joint.
What is the treatment for loose bodies in the elbow?
Non-surgical treatment:
Initial treatments for a patient with confirmed loose bodies in the elbow may begin with conservative therapies. A combination of rest, ice, and non-steroidal anti-inflammatory medications (NSAIDs) can be used for pain and inflammation management. A corticosteroid injection may be administered directly into the elbow joint if oral medications fail to alleviate symptoms.
Surgical treatment:
If patients have multiple loose bodies, or conservative therapy is unsuccessful, surgical intervention may be needed. Removal of elbow loose bodies is achieved through a minimally invasive surgical procedure that is performed with a small camera (arthroscope) and specialized surgical instruments. Dr. Williams will perform a thorough inspection of the joint to visualize and remove the loose pieces. He uses the imaging studies as a guide to find the floating bodies. Dr. Williams prefers this arthroscopic surgical procedure as the risks of blood loss and infection are reduced and the trauma to the surrounding structures is limited thereby decreasing recovery time.
Most patient will be placed in a sling for 5-7 days after surgery. Physical therapy starts one week after surgery. PT will be needed for approximately six weeks after surgery.
For more information on loose bodies in the elbow, or the excellent treatment options available, please contact the office of Dr. Riley J. Williams, orthopedic elbow specialist serving Manhattan, New York City, and the surrounding New York boroughs, NY.